Don't let summer pass you by without hitting the beaches in Montauk for a weekend getaway. As the summer playground for well-heeled New Yorkers, this year some of the top chefs have taken up residence in the East End. Here are some of our favorite dining spots:
BEACH HOUSE GRILL @ Montauk Beach House 
New executive chef Salvatore Olivella is causing a stir at the Montauk Beach House with his specialty, Roman Style Pizza, as well as some delicious summer grilled dishes. Guests will appreciate the sophisticated take on delectables like the Thin Crust Focaccia and Whipped Ricotta, Tuna Tartare with Mango Guacamole, and Hawaiian Style Short Ribs. If pizza is what your palate needs, try the Pizza Truffata with caramelized onions, mixed Italian cheese, and fresh truffles or Pizza Diavola with fresh mozzarella, Brooklyn pepperoni, spicy honey, and red pepper flakes. Don't miss Wednesday pizza happy hour with half-price pies! Pair with cocktails like the Mezcalita Cocktail (Illegal Mezcal, Ancho Reyes, agave, fresh lime juice, and a chili salt rim0, Montauk Make Out (Don Papa Rum, pineapple juice, cream of coconut, and fresh-squeezed orange juice), Frose, and a selection of MTK Brewery beers, wine, and Spiked Seltzers. For more information visit www.thembh.com | IG: thembh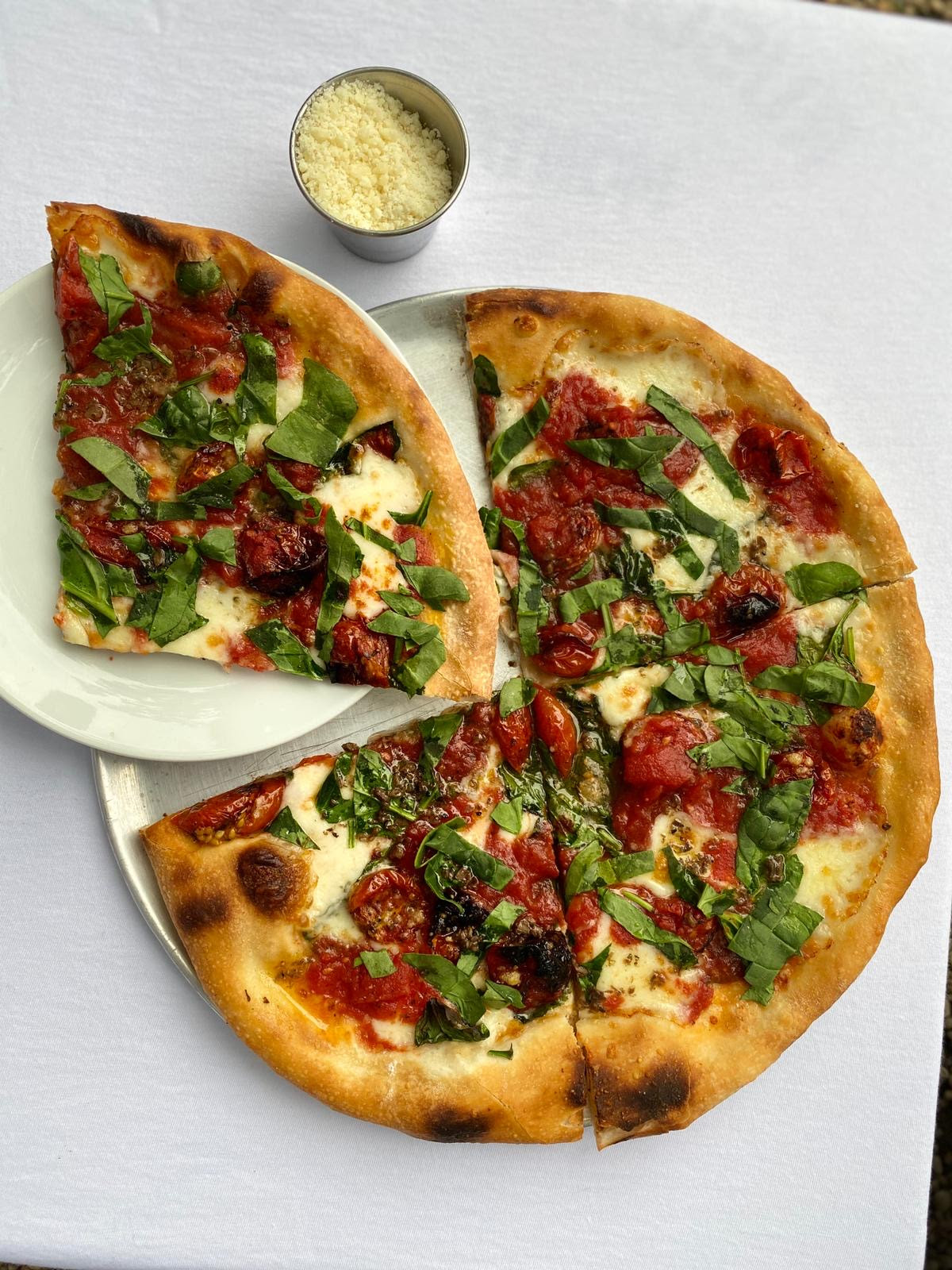 Ruschmeyer's
Ruschmeyer's has been a staple in Montauk, and this year the iconic restaurant and hotel have over 10,000 square feet of social distancing dining space.  The dining area has 27 tables spaced 15-feet apart ensuring that current social-distancing guidelines are enforced. The Mediterranean-inspired menu by Executive Chef Giuseppe Lentini and Enzo Lentini of Ruschmeyer's is included fresh Montauk Calamari, Shrimp Cocktail, fresh local oysters, artisanal pasta and the only loaded lobster roll in Montauk. A wood-burning oven provides Neapolitan pizza, topped with their in-house made mozzarella.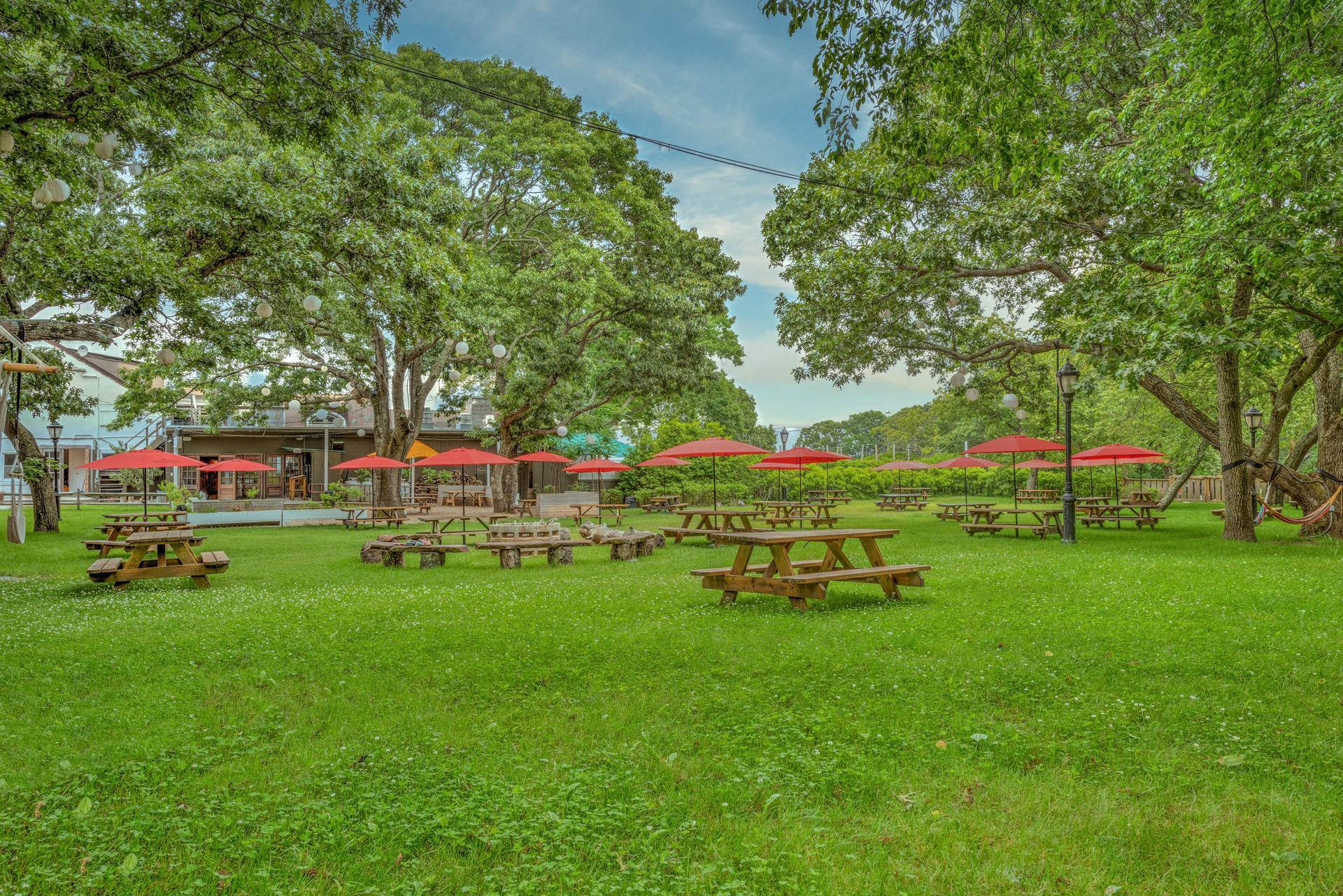 Join Ruschmeyer's for some amazing weekday specials:
Tuesday's – Taco Tuesday- Buy one get one free margarita from 5-10:30PM
Wednesday's – Italian Family Style Dinner- $19.95/person, enjoy spaghetti and meatballs and a complimentary bottle of rosé for the table
Thursday's – Family Style Steak Night- Includes steak and appetizers served family-style for $50/person
Sunday's – Lobster Bake – Including 2-pound lobster, shrimp, clams, mussels, fresh corn and potatoes for $75/person
For more information please visit: www.ruschmeyersmontauk.com | IG: ruschmeyersmtk
BACKYARD RESTAURANT at Solé East
Chill, laid-back Solé East is offering breakfast, lunch, dinner & a tapas-style poolside menu. With a focus on seasonal cuisine, the menu features fresh, natural ingredients and sourced organic meats, locally farmed vegetables, and fresh catch from the Montauk local fishermen.  Reservations can be made on Open Table. For more information please visit www.soleast.com | IG: soleeastmontauk
Kimberly Fisher
Kimberly Fisher is a Pursuitist contributor. As a freelance writer and on-camera host, Kimberly has traveled the world and has published over 400 articles in over 44 publications including Sherman's Travel, Huffington Post, JustLuxe, Luxury Lifestyles UK, eHow, Examiner, Food Wine Travel Magazine, Luxe Beat, NiteGuide, Ocean View, and USA Today. Disclosure: Kimberly is under contract with Casa Del Sol.