While booking a summer rental has its merits, there is something about beach resorts—convenience, amenities and hospitality to name a few perks—that can make it much easier than hassling with the research and paperwork normally associated with summer rentals. Here are 6 seaside resorts in New England that are sure to satiate your summer travel cravings, without any hassles.
Gurney's Newport Resort & Marina, Newport, RI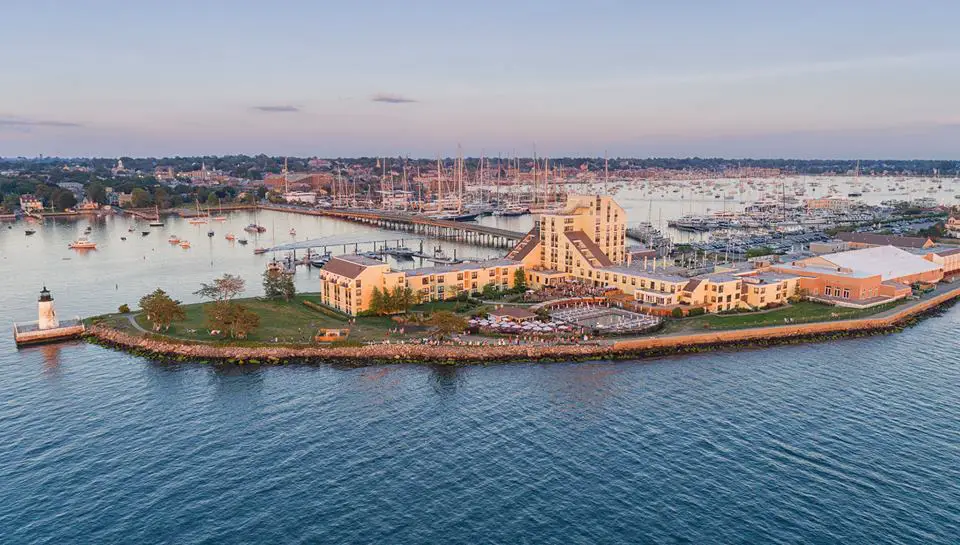 Situated on Goat Island and surrounded by Narragansett Bay, Gurney's Newport Resort & Marina offers the seclusion of a private island yet is just a jaunt from the shops and eateries of downtown Newport. The waterfront resort is centrally located to the area's abundant attractions and activities, which include landmark mansions, museums, vineyards, golf courses, beaches, state parks, scenic walks, and cruises. Delighting locals and visitors alike, Newport's annual events include jazz and folk festivals, regattas, a holiday boat parade, a flower show, and restaurant weeks in spring and fall.
Like their Montauk sister, Gurney's Newport Resort & Marina features guestrooms and suites with water views and diverse indoor and outdoor venues. The 360-degree water views provide a perfect seaside setting for their fine dining restaurant Scarpetta—which overlooks Newport Harbor yet serves food more in line with a top restaurant in lower Manhattan. The lounge, wraparound deck, full-service spa and outdoor saltwater pool round out what has become Newport's premiere resort destination.
When you're not soaking up the views and amenities there's lots to do in Newport. Apart from its views of the bay and Atlantic Ocean, it has an incredibly charming and historical downtown, filled with cobblestone streets, colonial buildings, a picturesque harbor, and a plethora of shops, restaurants and bars.
Newport is also home to the Newport Jazz Festival. Founded over a half century ago by jazz pianist George Wein in 1954, it is one of the oldest and most storied American summer music events and played a critical role in the early days of jazz, solidifying the genre's important place in American history and catalyzing the careers of jazz geniuses like Louis Armstrong, Miles Davis, Duke Ellington, Nina Simone and many others.
Newport was also the first US city to host America's Cup and is home to the International Tennis Hall of Fame.
Ocean House, Watch Hill, RI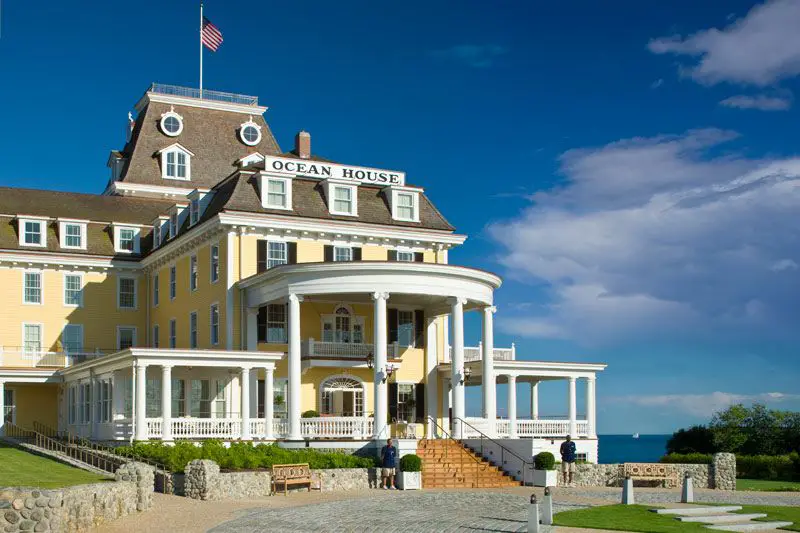 While Newport may get the majority of summer visitors to Rhode Island, Watch Hill—just over the boarder from Connecticut—has a quiet charm that many prefer over the towns further up the Rhode Island coastline. It also has some of the best beaches in New England. Just far enough east, it is essentially the first town (or one of them) as you drive east along the Connecticut/Rhode Island coastline that can truly boast beaches that are entirely on the Atlantic Ocean—not Long Island Sound. And while you have views of both eastern Long Island (Montauk, The Hamptons) and Block Island it is open ocean.
First colonized by the Niantic Indians, Watch Hill was a tactical lookout point for Americans during the Revolutionary War. Victorian homes line the streets of the small hamlet. Hurricanes and fires destroyed many of the original structures during the last century but the town was rebuilt. Strolling along Bay Street, you get a sense of what life was like a century ago. Preservationists have kept the town's integrity intact. Shops use old signage and embrace a calmer sense of time and place. Don't be surprised if locals decide to chat.
Watch Hill has a few lodging options, but the best remains the somewhat recently renovated (2010) Ocean House. Full disclosure, Ocean House is not cheap—not even on weekdays in the early part of the summer when most beachfront hotels in the northeast have not yet begun the full-frontal price gouging. But that's the price you pay (quite literally) for an oceanfront hotel that CNN named one of the "20 Most Beautiful Hotels in the US" (2016), Coastal Living named one of the "10 Best Beach Resorts in the World" and Travel+Leisure named one of the "10 Best Hotels in the Northeast" and "Top 100 in the World."
Built in 1868, the Victorian mansion was a favorite summer retreat for the well heeled until it was torn down in 2005, before being rebuilt as nearly an exact replica—from the exterior at least. Preservationists were initially up in arms but the architects' lovingly reconstructing of the landmark building—albeit at a smaller scale (but with a hefty $140 million price tag)—quelled a lot of those complaints. Guests can choose from 49 rooms (159 existed in the original structure) furnished in a British colonial style with colorful New England flourishes, all with dramatic views of the ocean. iPads are available for use and guests have access to other modern amenities, including flat panel TVs with multimedia connectivity.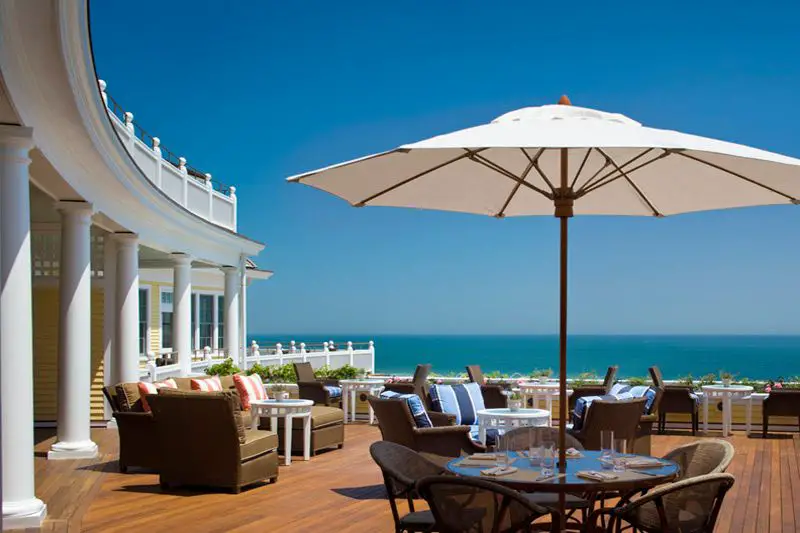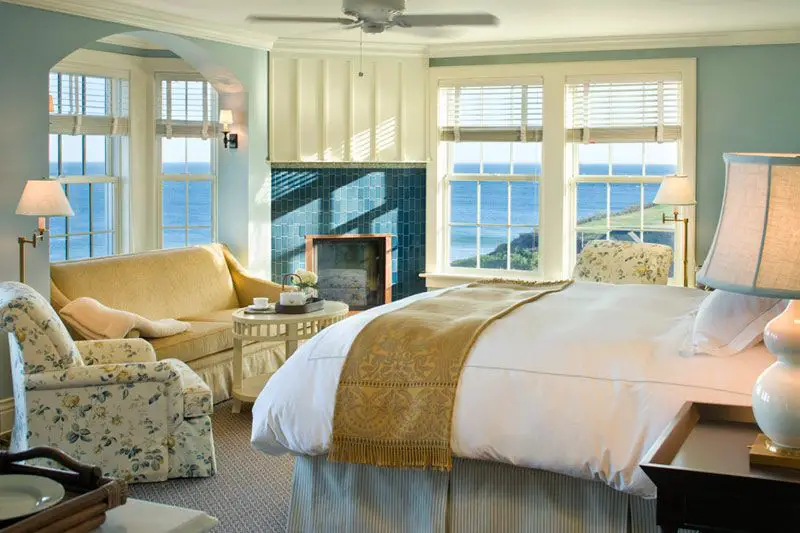 Visitors can swim in the open Atlantic and frolic on the dune-y beaches (Watch Hill Beach, Main Beach and Misquamicut Beach) which are some of the most pristine beaches on the east coast. Go for a sunset stroll and grab a drink along the way at Paddy's Beach. Or grab a fishing pole and head to Block Island Sound. Surfers journey to Westerly or Narragansett. A number of good public and private golf courses exist in the area. The rates can't be beat at Winnapaug Golf and Country Club, a public course in nearby Westerly.
Nantucket Hotel + Resort, Nantucket, MA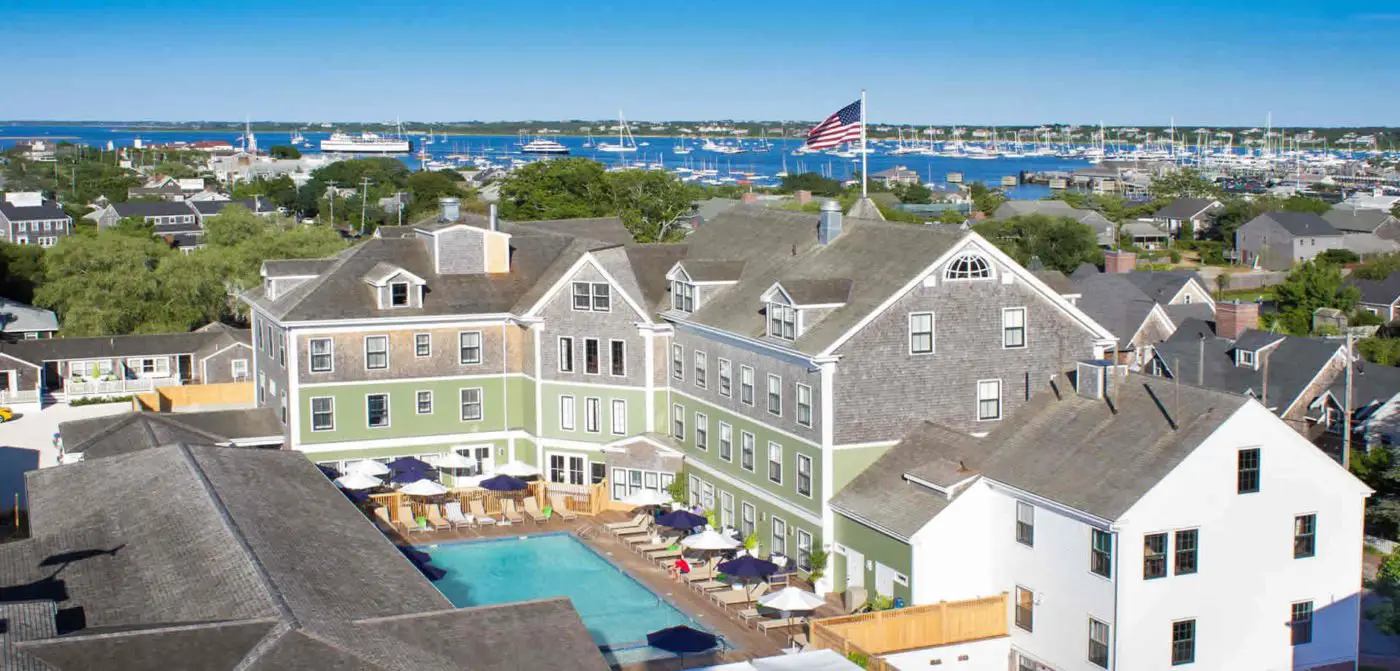 Sure, mainlanders flock in droves to the island in July and August but "The Grey Lady" offers a fairly authentic New England experience and a chance to avoid those crowds for the entirety of your stay if you plan accordingly. And with direct flights to ACK out of JFK and Logan (on Jetblue and other major airlines), North Easterners can access the island with ease.
The Nantucket Hotel & Resort (aka "The Nantucket") opened its doors in the summer of 1891 and, today, still embodies the spirit of that age. Early advertisements boasted of the hotel's running water, gaslights, billiard halls, croquet lawns, sea views, and orchestra. Guests danced across the Hotel ballroom's polished, wooden floors or reclined in rocking chairs on the verandah. The more adventurous guests even allowed themselves, in the words of a newspaper from that period, "the invigorating and delightful indulgence of sea bathing."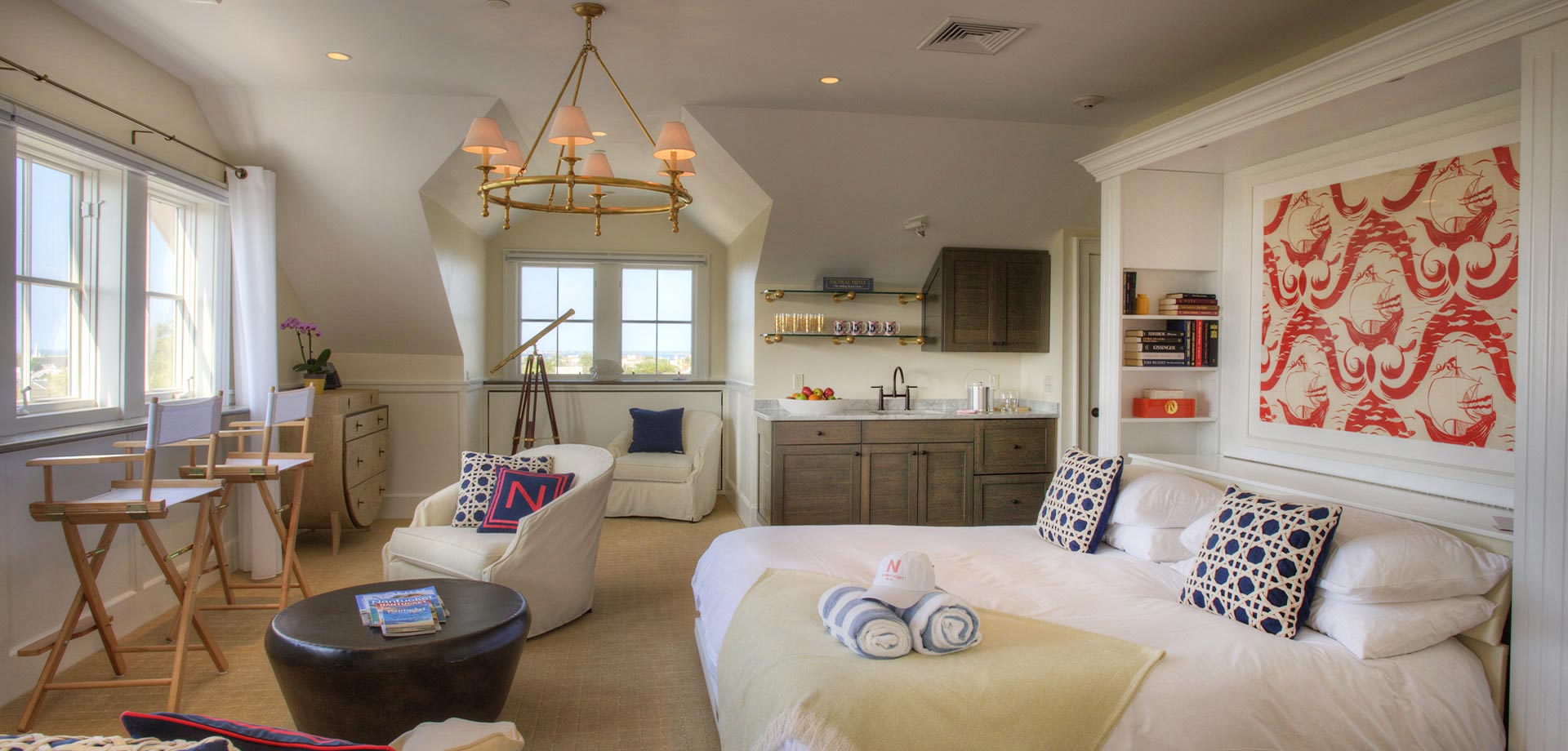 In the summer of 2012, The Nantucket, re-opened its doors after the most extensive refurbishment in its history. The Hotel retains the authentic feel of its historic exterior, while inside, it embodies a completely new, casual-style atmosphere and 21st-century, family-friendly comforts. The Hotel's new name pays tribute to the Point Breeze's predecessor and neighbor, "The Nantucket," which was the first grand hotel built on Nantucket in 1885.
With its two outdoor heated swimming pools, The Nantucket Club, Breeze restaurant, and Grand Ballroom, The Nantucket offers the all-suites' accommodations and amenities that guests expect from a world-class hotel that is within close proximity to the beach and heart of Nantucket's historic, old town.
The Nantucket is also close to town giving you many options for dining and shopping, but avoid popular eateries on Main Street. Locals flock to Le Languedoc on Broad Street for innovative brunch dishes. Seagrille is a favorite for its award-winning clam chowder and vinegary cole slaw. For a  casual dinner, head to The Boarding House for well-seasoned chicken and steak. For a slightly more upscale meal, head to Cru, one of the newer establishments on the island offering casually elegant cuisine in a visually stunning waterfront setting on Nantucket harbor. Menu favorites include the crispy Calamari with Pickled Sweet & Hot Peppers & Harissa Aioli, fresh Nantucket Lobster Roll, Steamed Cape Cod Mussels, Soft Shell Crab Sliders and a wonderful Fried Chicken Sandwich. Beachcombers flock to The Galley to sink their feet into the sand as they dine al fresco.
A number of the island's beaches are fairly empty, even in the height of summer. Surfers will enjoy Cisco Beach and Nobadeer Beach on the south shore. Waves normally rise to five feet but rip currents are strong. Rent a jeep and drive to 'Sconset Beach. Don't forget your fishing poles. Striped bass and bluefish abound. Hire a captain to take you on a whale-watching trip. Although the island was once the whaling capital of the world and was instrumental in nearly making the mammals extinct in the 1800s, the graceful creatures can still be spotted off shore.
Wequassett Resort and Golf, Chatham, MA
While the Cape lacks ritzy night spots and a chic Hollywood moniker, this 70-mile island has a deep history that keeps families from all along the Northeast streaming across the Cape Cod Canal every summer weekend to visit their favorite beaches, seafood restaurants and more. If you aren't lucky enough to know a Kennedy or have a friend with a cottage, there are a number of resorts and inns that will please even the most discerning traveler.
If you're into Cape history, then the Wequassett Resort and Golf Club in Chatham, MA is the ideal place to book a room. Made up of 26 buildings, two of the structures date back to 1907, while the rest of the resort officially opened its doors in 1925.  Guests have the choice of 11 different room types, most of which are situated in whitewashed, clapboard cottages spread throughout the resort's 22-acre beach front location.
Like Rhode Island's Ocean House, Wequassett Resort has a bevy of awards to back up it's stellar reputation, including being named the #8 Best Hotel in the US by Travel+Leisure and #1 Best Hotel in Cape Cod by U.S. News and World Report. Traveling with kids? Wequassett was also named one of the 20 Best Luxury Kid Friendly hotels in the US by Conde Nast Traveler.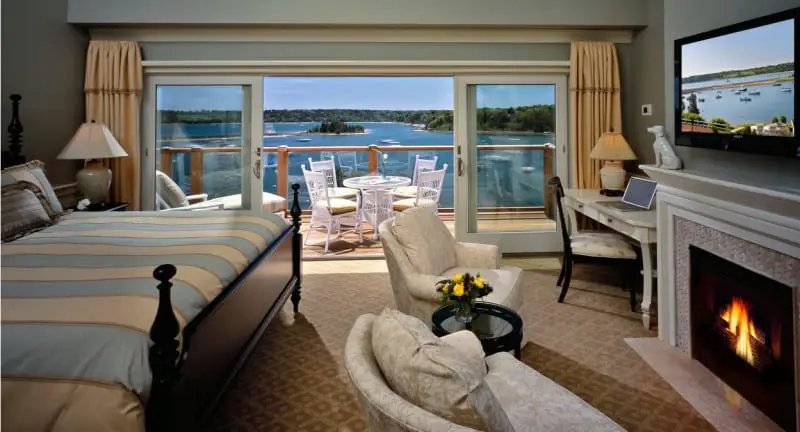 There is no need to leave the hotel grounds as Wequassett also has some of the best dining options in the area. When it comes to lobster rolls however, the Raw Bar in Mashpee is among the best. Be sure to arrive early if you want a seat, but even if you have to stand to eat it's still worth a visit.
Wentworth By The Sea Hotel & Spa, New Castle, NH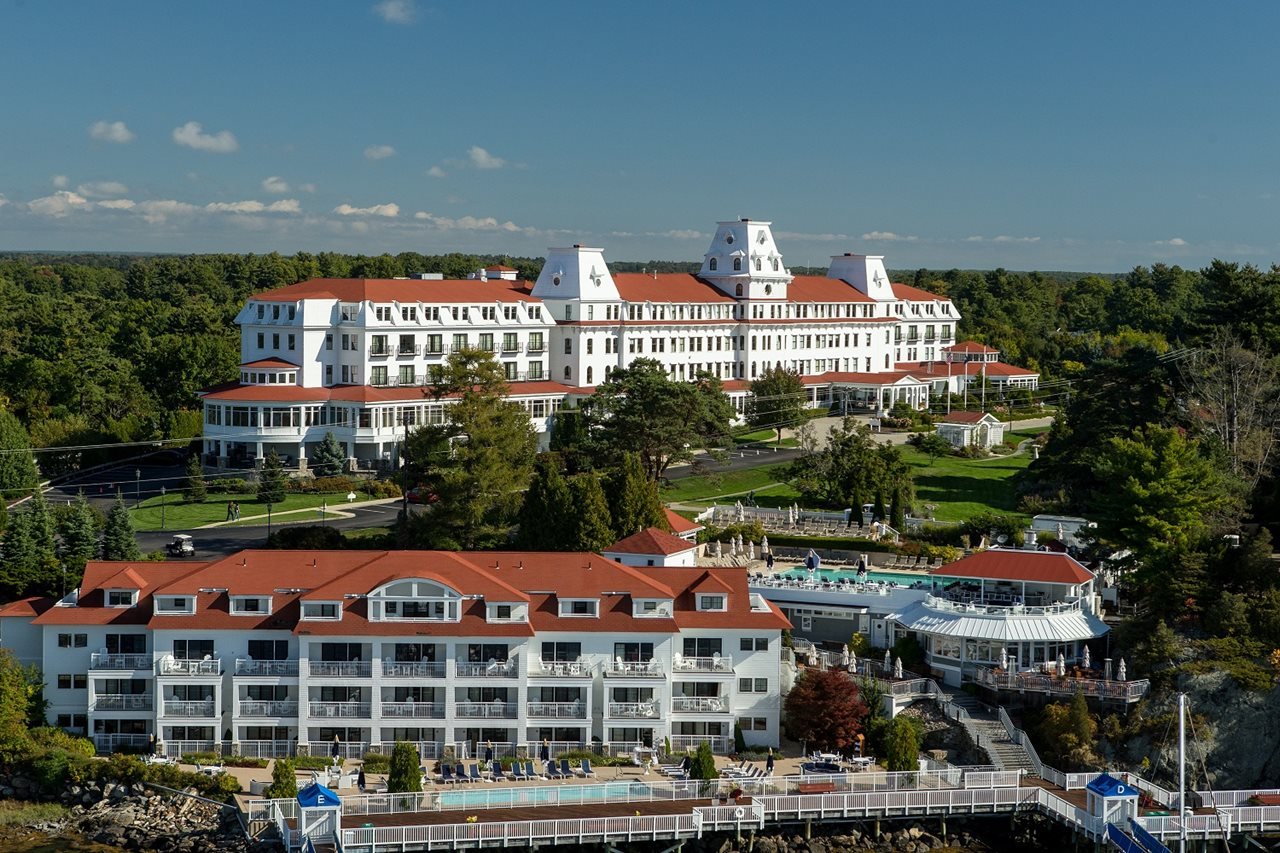 When one thinks of New Hampshire as a vacation destination, images of downhill skiers and parkland come to mind. Most people are unaware the state even has a coastline. While not as long and winding as other destinations in the northeast, New Hampshire's Seacoast area offers18 miles of shoreline that can't be beat for solitude and pounding surf.
New Castle, near historic Portsmouth, is the only town in the state entirely on an island. Established in 1679 during the reign of William and Mary, only 1,200 residents currently live in the town year round, making it an ideal destination for those wanting to avoid tourist hoards. Many of the homes date back 200 years, preserving the unique history and topography of the destination.
The 161-room Wentworth by the Sea Resort, and member of Historic Hotels of America, is the only lodging in town. But don't let the fact that it's the only game in town fool you—it's a wonderful hotel with a ton of history and class. The stately Victorian hotel, built in 1874, was site of the Treaty of Portsmouth, the signing of which led to the end of the Russo-Japanese War. The encircling veranda affords guests eye-popping views of the Atlantic. Furnishings are ornate; cherry wood tables and headboards contrast with traditionally printed chairs in the spacious rooms. The large spa and pool beckon those who really want a relaxing vacation.
New Castle has few dining establishments of note. Nearby Portsmouth is a small town with a large culinary reputation. Local haunt Jumping Jay's Café serves delicious little neck clams and Nova Scotia oysters. The Green Monkey showcases artfully prepared and innovative fish and meat dishes. Try the lemongrass steamed mussels.
New Hampshire's entire 18-mile coastline, from Portsmouth to New Castle to Rye, is a surfer's paradise, with10-foot waves pounding into the rocky shore. Try Jenness Beach or Hampton Beach. Kayakers enjoy navigating the rapids of the Piscataqua River (the second fastest navigable river in the nation) and the calmer seas around New Castle harbor. Like other spots in New England, New Castle offers world-class deep-sea fishing with cod, haddock, sand sharks and giant blue fin tuna awaiting anglers.
New Hampshire is also the first state in the nation to incorporate a border-to-border "greenway," a.k.a. a bike path on the highway, which runs from Maine, along the 18-mile coast, to Massachusetts.
Cliff House Resort & Spa, Ogunquit, Maine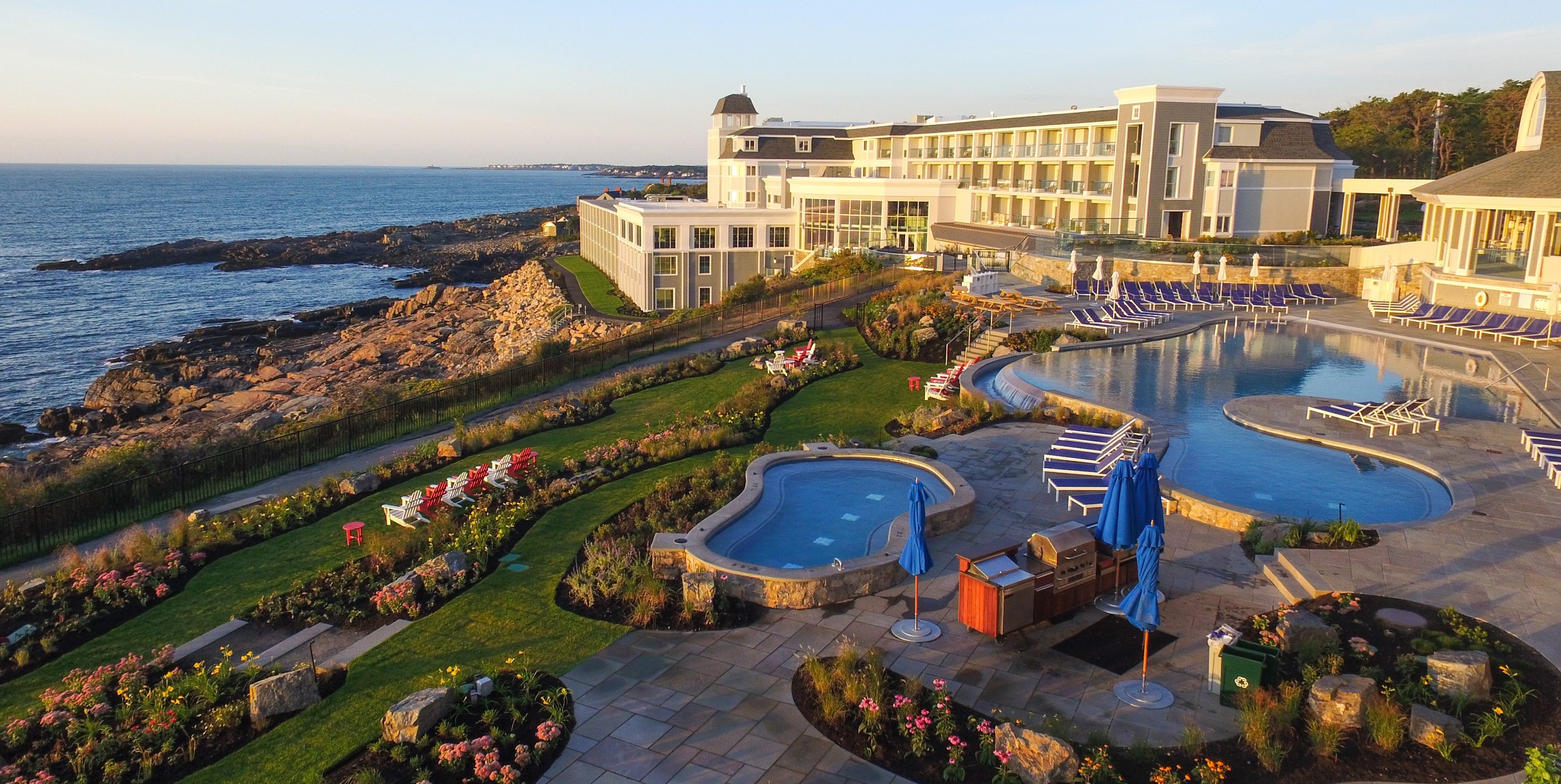 You don't need sun or balmy weather to enjoy the Cliff House Resort & Spa in Ogunquit, Maine.  In fact, some guests reportedly prefer to stay during storms. That's when they can view the turbulent ocean from the cozy confines of their balconies perched above the rocky cliffs that jut into the Atlantic.
The "most spectacular storm views" one observer says, "happen the morning after a storm when the sun rises but the ocean swells have yet to subside and are crashing against the cliff."
Sitting atop Bald Head Cliff, the 166-room resort , with three swimming pools, offers spectacular views of the ocean, together with a mix of good food—using locally sourced fish, fruits, and vegetables—a spa that knows how to harness the healing powers of local blueberries into a variety of soothing treatments, and impeccable service.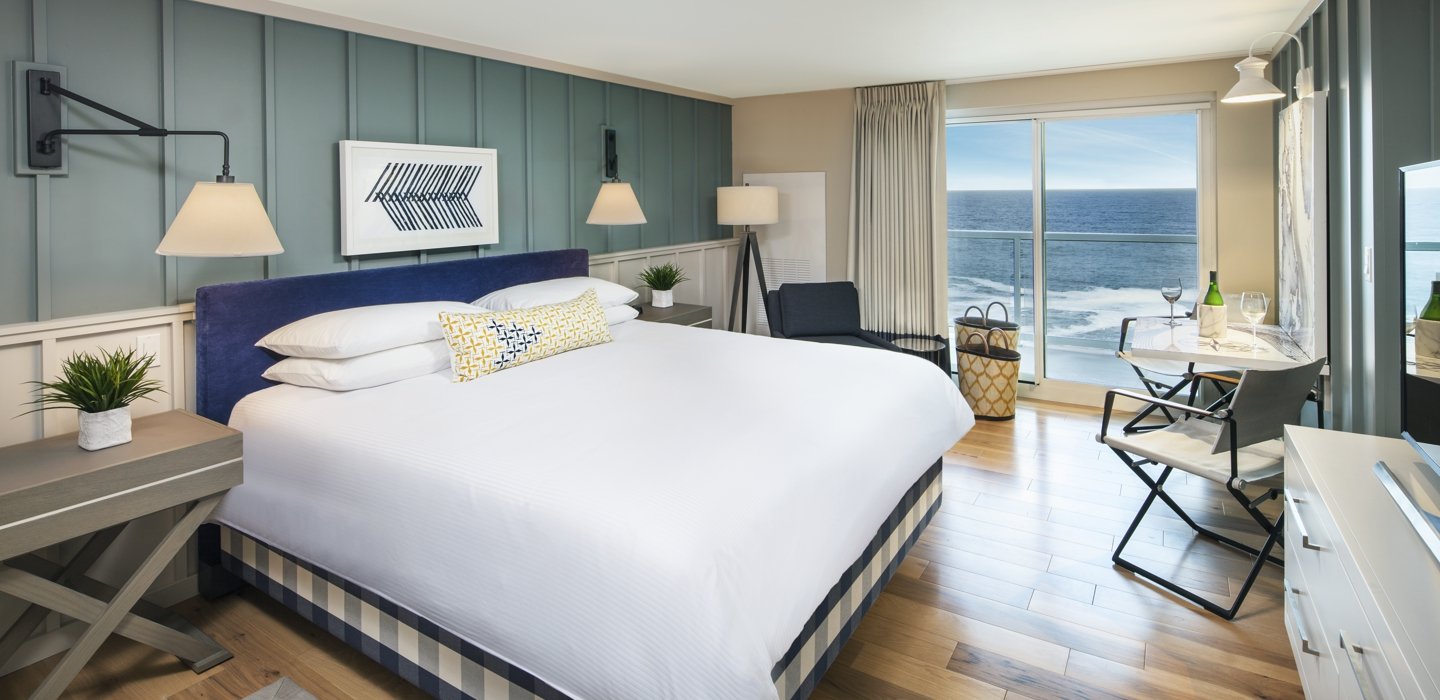 The Cliff House has been owned and operated by the Weare family since 1872. And although it's been modernized many times since then, including the installation of solar panels that help the resort rely on solar energy and a spa built in 2002, there is absolutely no tampering with the natural beauty surrounding the property. A fully equipped gym with large windows  in the spa building is a favorite attractions because the treadmills and elliptical machines are so close to the ocean that they almost float over—a view is so special that your workout may be more of a delight than a chore.The labyrinth on the spa terrace is also a site to see. The intricate walking path is based on an ancient form used as a metaphysical device in a the spiritual quest to center and focus—this particular one is patterned after the labyrinth in the 13th century cathedral at Chartes.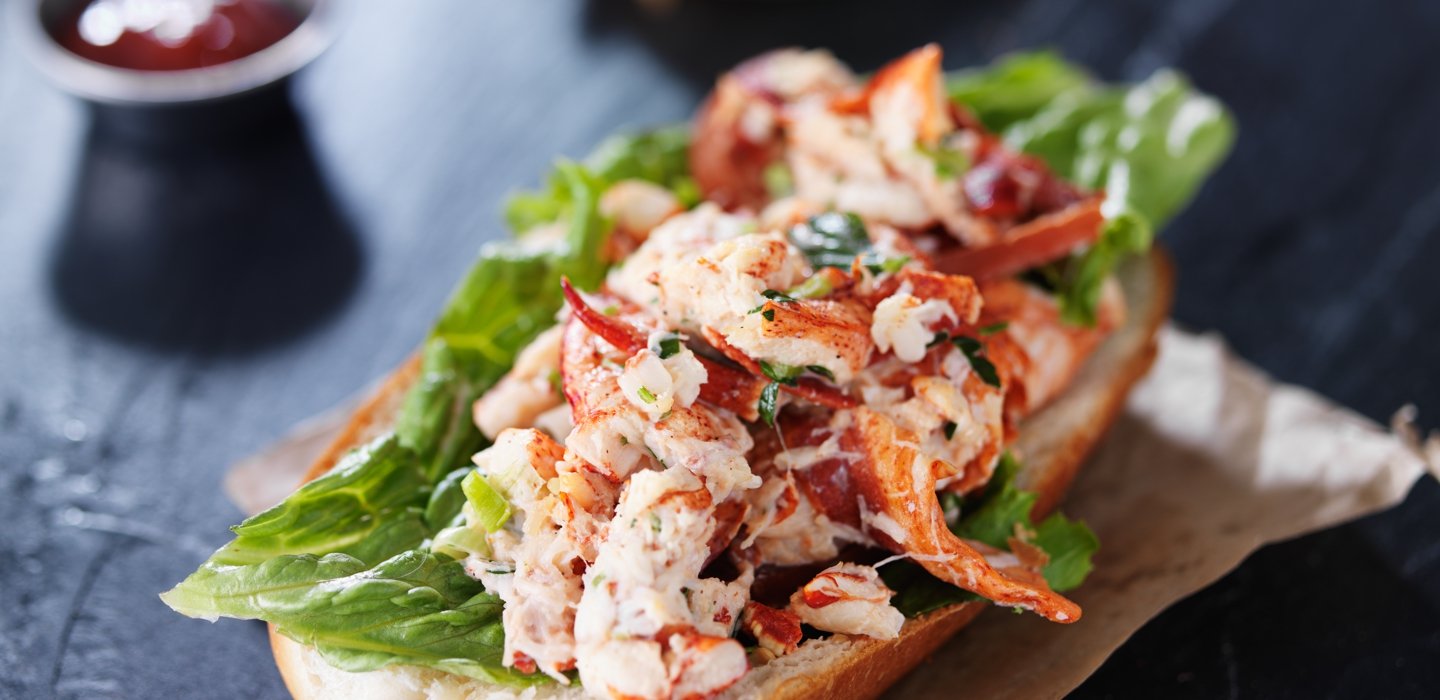 Not to be outdone by its New England brethren, their is no denying that Maine lobsters are in a league of their own, the world over. While the succulent meat, fresh off the local lobster boats, can be enjoyed at any of the resort's dining spots, the seasonal restaurant Nubb's Lobster Shack is a must visit. Nosh on lobster rolls and raw bar selections, and sample local craft beers while lounging poolside, or gather on the side lawn for a round of Cornhole, amid Maine's quintessential, majestic coastal views.
GoodLife Report
Whit Cook is the Founder/Publisher of GoodLife Report (GLR), a lifestyle website geared towards men and women who like unique products and experiences. GLR editors have written for prominent publications and web sites including Wine Spectator, Cigar Aficionado, Travel+Leisure, Conde Nast Traveler, Huffington Post, Men's Journal and Pursuitist.