This stunning 16th– century English manor is set on 18 private acres in Chestnut Hill, Pennsylvania,  25 minutes from Central Philadelphia has a fascinating backstory.
The original owner of the land, George Elkins, was an Anglophile and had the resources to create whatever residence he wanted thanks to his father's success in the oil, gas, tobacco and regional rail lines. The magnificent home was inspired during a visit to his friend, the Duke of Sutherland, owner of the historically significant Sutton Place in Surrey, England in 1915.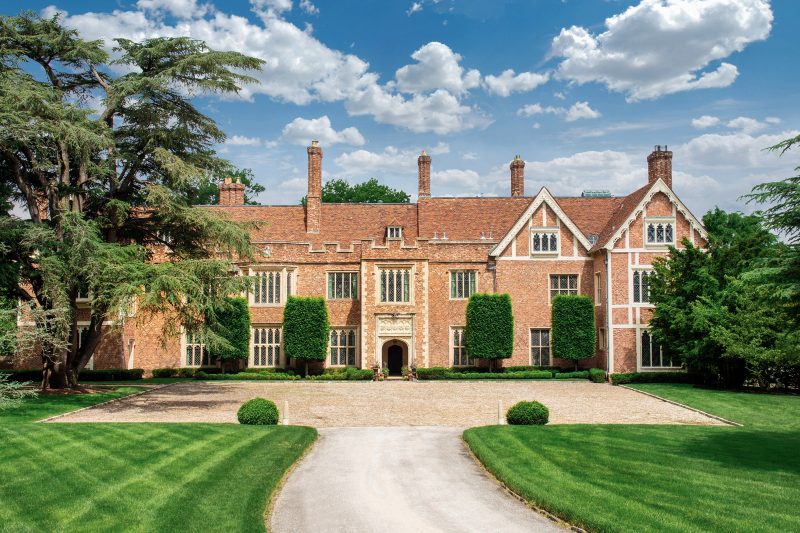 The home was built with 16th century English Tudor architectural elements imported from Guildford, England and carried from England in dozens of shipping containers.
European craftsmen were imported to re-assemble the materials, with architect Robert McGoodwin, protégé of Horace Trumbauer, supervising the project. Consequently, the home took nearly a decade to complete, with George Elkins passing away before the completion of the home in 1925.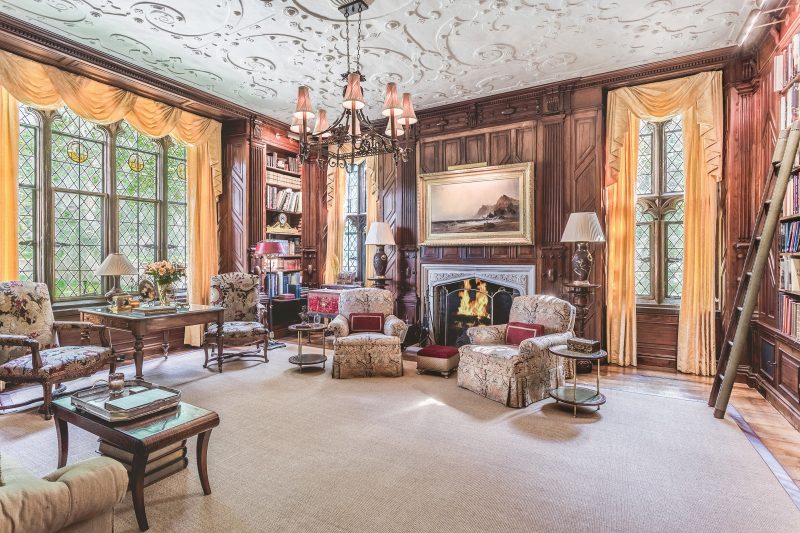 Although Elkins had passed, he had always intended for his home to last for centuries, with the entire substructure, including the roof, made from thick, reinforced concrete, amply supporting all of its timeless architectural elements.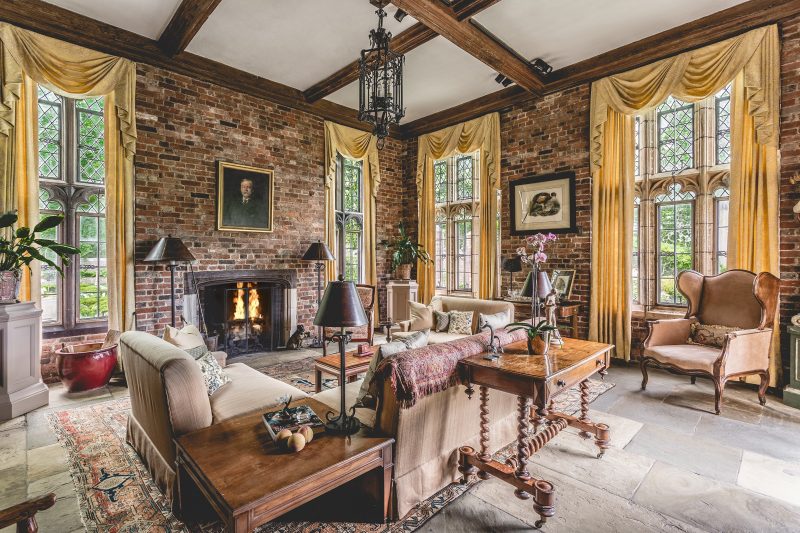 The generously proportioned rooms, high ceilings and axial layout make this home perfect for gracious entertaining as well as an elegant, cosy and welcoming home for family and friends.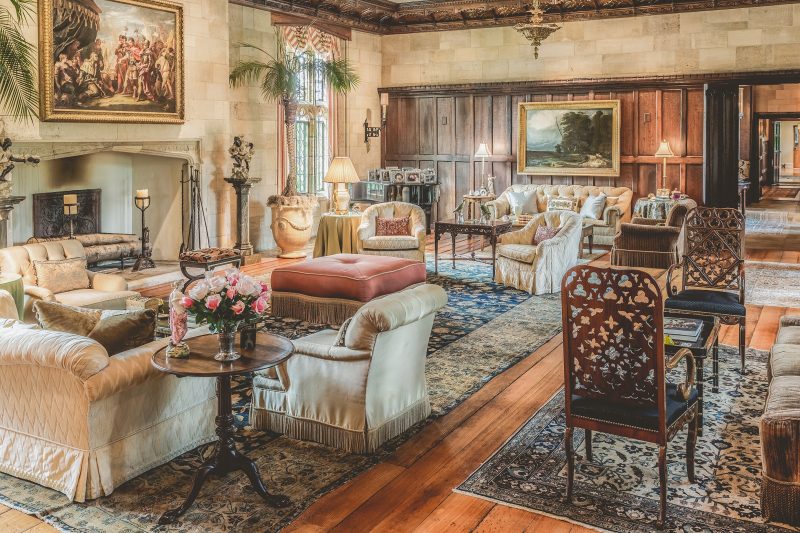 The Cedar of Lebanon paneled library is an intimate room, perfect for fireside conversations. The garden room with wet bar and tiled floral arranging room overlooks the Great Lawn and sunken garden.
The home includes many original features, such as antique brickwork, oak floors, limestone walls and stained-glass windows.
The 18th century paneled dining room leads to a butler's pantry and large, light-filled, modern eat-in chef's kitchen. The family and laundry rooms complete the main level.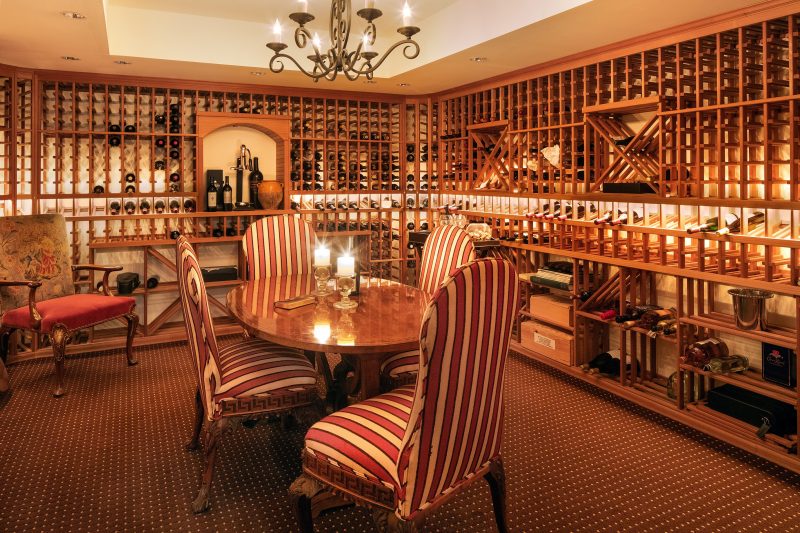 The second floor includes an opulent master suite with 2 luxurious baths and dressing areas and 4 additional en suite bedrooms. The third floor includes 2 charming bedrooms with adjacent studies, large cedar and luggage closets, ample storage, recreation and staff space. The lower level hosts a connoisseur's wine cellar, a spa, staff laundry and multiple storage areas.
Outside, the home boasts period English gardens, woodland paths and sweeping rolling vistas from the western terrace, creating an illusion of the English countryside.
This incredible property is listed for $9.3 million with Kurfiss Sotheby's International Realty. 
Deidre Woollard
Deidre Woollard served as the lead editor on Luxist.com for six years writing about real estate, auctions, jewelry and luxury goods. Her love for luxury real estate led her to work at realtor.com and two of the top real estate brokerages in Los Angeles as well as doing publicity for properties around the world.