Two creative giants share their passions in a short film shot at the French birthplace of Champagne. Essentially a dialogue between two artists, the film features Dom Pérignon's Chef de Cave Vincent Chaperon and multi-hyphenate artist Lady Gaga engaging in conversation and performance to demonstrate their shared vision on the act of creation. Take a look here.
The film features an artistic piano and modern dance performance by Lady Gaga in the grand Abbey at Hautvillers which begins, fittingly, where it always begins for Dom Pérignon: in the vineyards and cellars of Dom Pérignon. There, in 1668, a young Benedictine monk, Dom Pierre Pérignon, was appointed cellarer and procurator at the Abbey of Hautvillers, overlooking Champagne.
"When you look at pictures of the abbey, its cloister, the traces of centuries engraved in the stone," says Lady Gaga, "you can feel that dedication that must have animated generations of monks that lived and worked here. It is a truly special and inspirational place."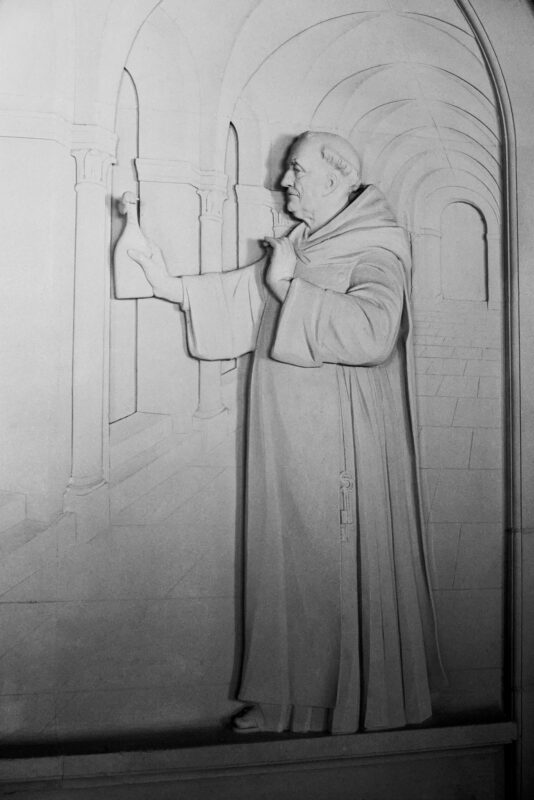 The film debut coincides with the release of Dom Pérignon Vintage 2013 — a rare late-harvest vintage, one of only two in the past two decades. For Dom Pérignon, creating a Vintage is a perpetual quest of harmony. Says Chaperon, "Creating is about taking risks, making commitments, and accepting vulnerability." 
Vicki Arkoff
Based in Los Angeles, Vicki Arkoff is Editor at Large for Pursuitist and a founding editor for Holiday Goddess, the online destination for chic women travelers from the editors of Vogue, Cosmopolitan, Grazia, Conde Nast Traveler, and BBC. Her travel and lifestyle reports can also be been seen in Atlas Obscura, The Awesomer, DaySpa, The Chicago Tribune, CNN Travel, JustLuxe, Lonely Planet, Los Angeles Times, New York Daily News, Toronto Star, WellSpa 360, WestJet Magazine, Where Traveler, Where Guestbook, Yahoo News, and dozens more. She's co-author of the bestselling Holiday Goddess books (HarperCollins and iTunes) including 'The Holiday Goddess Guide to Paris, London, New York, Rome,' a travel Top 10 staple. As editor, Vicki's other books include 'Sinatra' (DK), 'Inside Mad' (Time-Life) and 'Virgin Los Angeles' (Virgin Books). She is one of the Usual Gang of Idiots for MAD Magazine, an entertainment reporter (Daily Variety, Entertainment Weekly, Los Angeles Magazine, CREEM), and authorized biographer for pop culture icons from the Beach Boys to Beastie Boys, Paul McCartney to MC Hammer.