Thanks to new hotels, restaurants and festivals, Palm Springs is experiencing a cyclical renaissances of sorts. Similar to swings in the stock market, Palm Springs has a way of falling out of grace for years at a time only to roar back into vogue.
It is currently enjoying a resurgence with the old guard giving way to millennials who, whether it be the draw of the Coachella Music Festival or the comfort of dry desert air, sunny skies and swank pool scenes, flock to Palm Springs like generations past. But it's not just the L.A. crew getting in on the fun. In 2012, Virgin America began offering nonstop flights from Kennedy Airport to the two-runway Wexler-designed Palm Springs International Airport, making a trip to this desert oasis easier than ever.
So where should you hang your hat while in Palm Springs? While it's certainly fun to get out and see the town, some places make it easy—if not preferable—to stay put in one location.
Parker Palm Springs
The Parker (sister hotel to Le Parker Meridien in New York) mixes casual, old school "Cali" with a bright, modern, yet minimalist facade. In addition to their signature restaurant, Mister Parker's, the hotel houses Minibar, a retro cocktail lounge with light snacks, and Norma's, an all-day diner. The centerpiece of the 13-acre property is the legendary pool. Towel claims start at the crack of dawn, so be sure to mark your chair early. A second, smaller salt-water pool is quieter and has an accompanying whirlpool. Adjacent to the pool is the Lemonade Stand where you can cool off and quench your thirst with a lemonade made from fresh SoCal lemons. And of course "adult beverage" lemonades are available as well. The parker also offers a 16,500-square-foot spa, lawn croquet, pétanque, golf and tennis.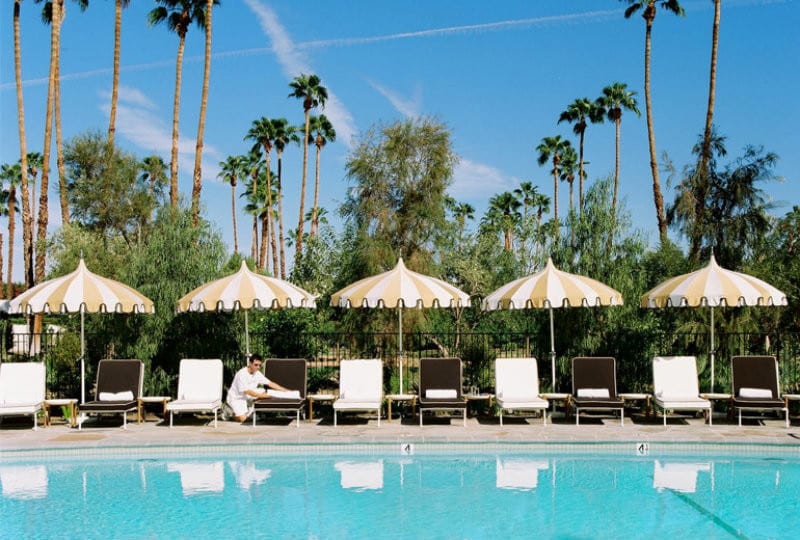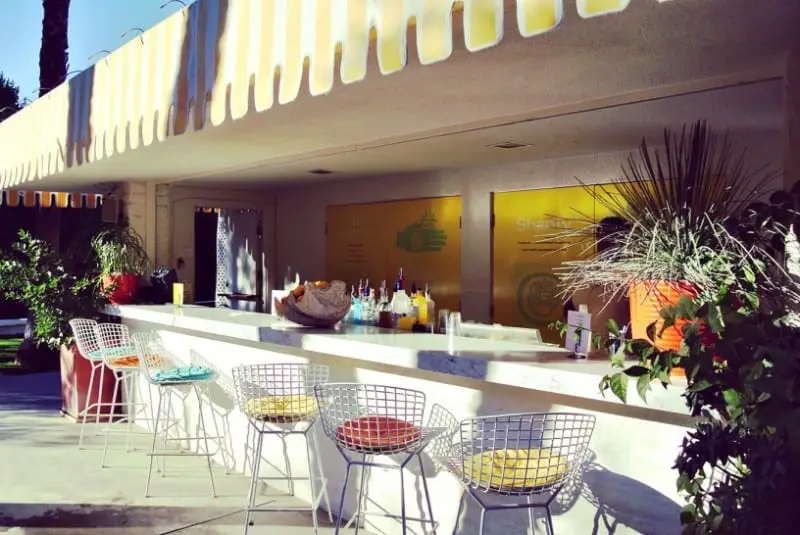 If the afternoon libation leaves you wanting more in the relaxation department, head to the Palm Springs Yacht Club (PSYC). A yacht club in the middle of the desert you ask? While the spa — which is open to the public — offers some serious pampering, it's the sort of luxury experience that doesn't take itself too seriously.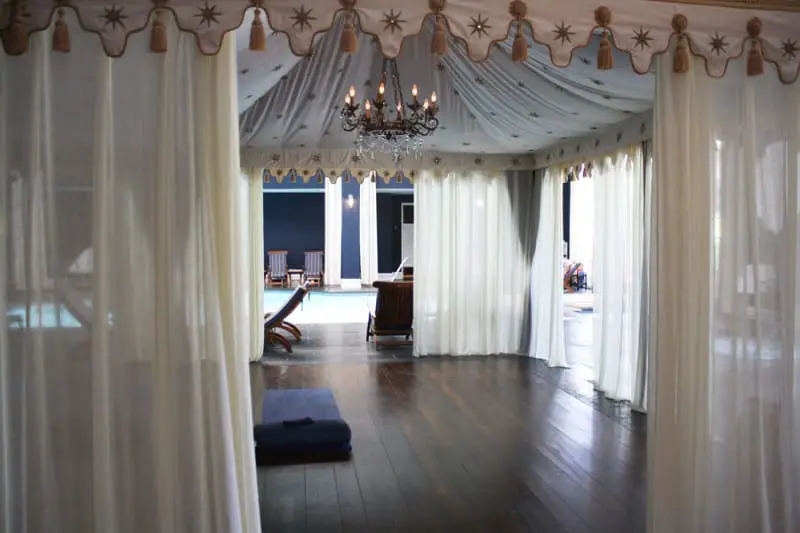 Dining out in downtown Palm Springs certainly has it's place, but The Parker happens to be home to Mister Parker's—a classic in it's own right that can easily persuade guests into staying put. Beyond the velvet curtain entrance is a dining area that is more gentleman's club than restaurant, with dark-wood paneling, a mirrored ceiling, and seductive artwork that begs for oysters and a Martini. The modern French/continental cuisine fits the décor and overall vibe with dressed up favorites like braised wagyu short rib, pistachio-crusted rack of lamb and duck confit with truffled potatoes. The dark, velvety, Palm Springs-of-old feel that Mister Parker's exudes is exactly what the doctor ordered after a long day in the sun.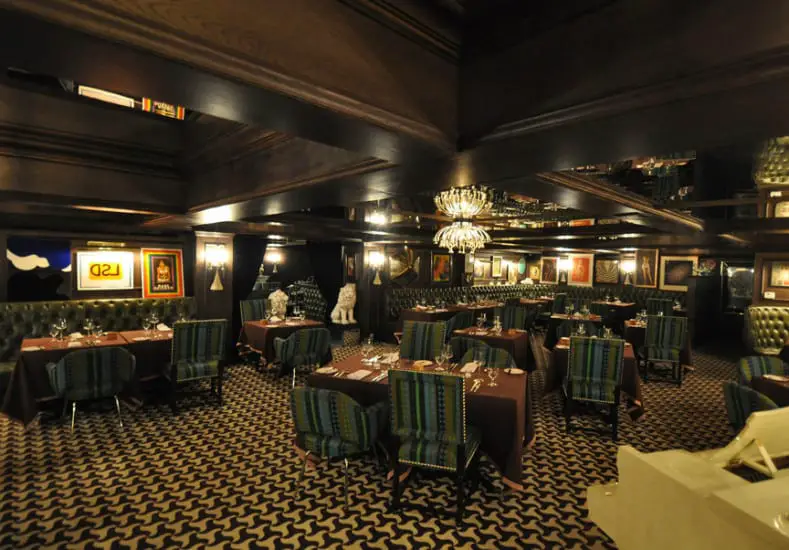 Ace Hotel & Swim Club
The kitschy-meets-mod decor is unique and quirky, and serves a greater purpose than simply transporting you from the humdrum everyday; it also happens to care for our earth. Its sustainable elements include recycled materials, low VOC (low volatile organic chemical) paint and repurposed furniture.
The vintage feel doesn't stop there. Unlike some hotels, rooms at the Ace are individual. Some feature outdoor patios, some fireplaces; some have record players and vinyl at the ready. Shampoo is from drugstore-esque brand Rudy's Barbershop, and the minibars boast a delicious comfort food staple: cheesy popcorn. Add to these deliberately cozy elements Ace's dog-friendly policy, and it's easy to see this haven as a home away from home.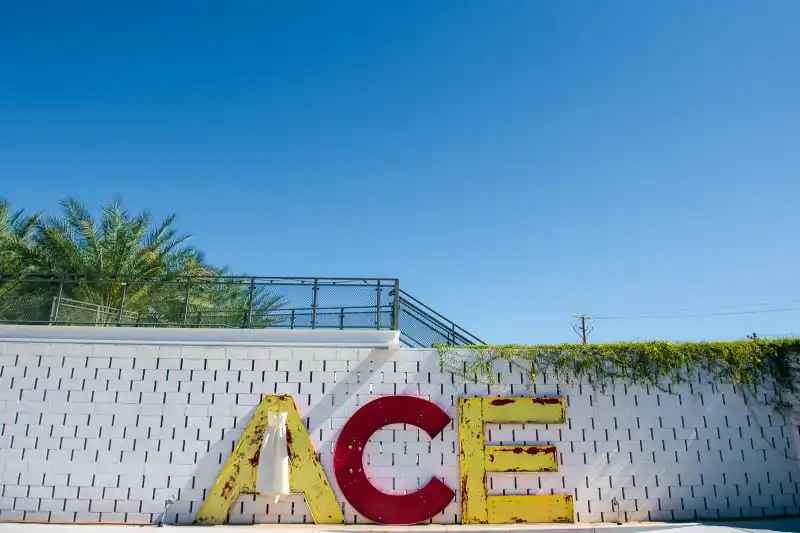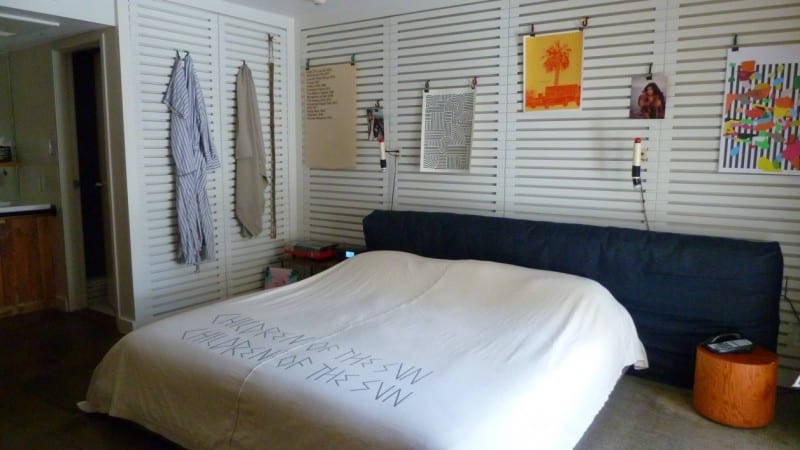 If you're feeling sociable, leave your room and snuggle up at one of the hotel's communal fireplaces or listen to live music at the Amigo Room Bar.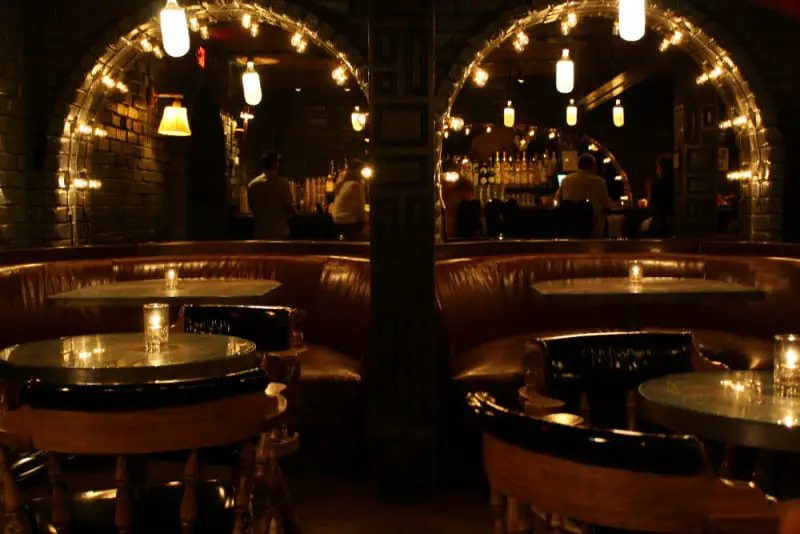 Have little ones in tow? Drop them off at the playroom on your way to bingo or take them with you to a crafting session where they can participate in interactive workshops including leatherwork, underwater photography and creative cookie making. Join in on sunrise yoga or watch them let loose at the skateboarding 101 class, then cap off a funfilled day by sitting under a starry sky and listening to stories.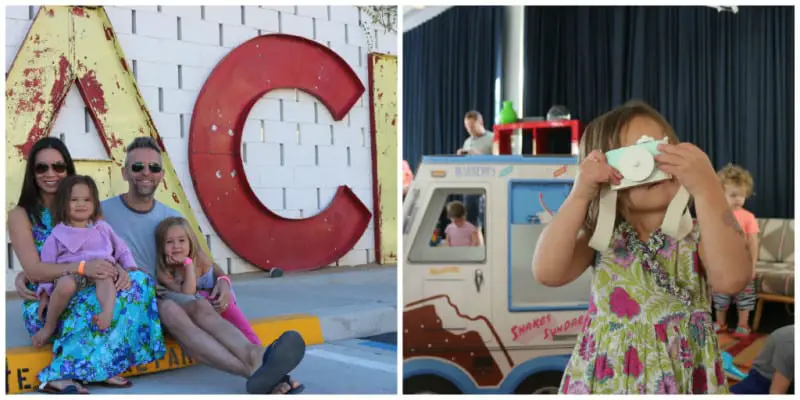 Of course, the adults will want to indulge a bit; it is a vacation after all. That's where the Feel Good Spa comes in, offering indulgent organic treatments and wellness classes that focus on areas such as aromatherapy and raw foods. Book a facial, a hot stone massage or a natural body mask brushing, and allow all your stresses to fade away.
Dinner at Ace leans a little more casual. Ace partnered with Jud Mongell and Ken Addington — the team behind Brooklyn's Five Leaves and their own L.A. Chapter — to revitalize King's Highway, the roadside diner at Ace Hotel & Swim Club. Formerly a Denny's restaurant, Jud and Ken's carefully cultivated menu focuses on fresh, locally-sourced ingredients, re-imagining desert fare to celebrate the bohemian spirit of the West. From a sage scramble egg sandwich at breakfast to mahi mahi fish tacos and buttermilk fried jidori chicken with habanero honey for lunch and dinner, the options will satisfy a variety of cravings.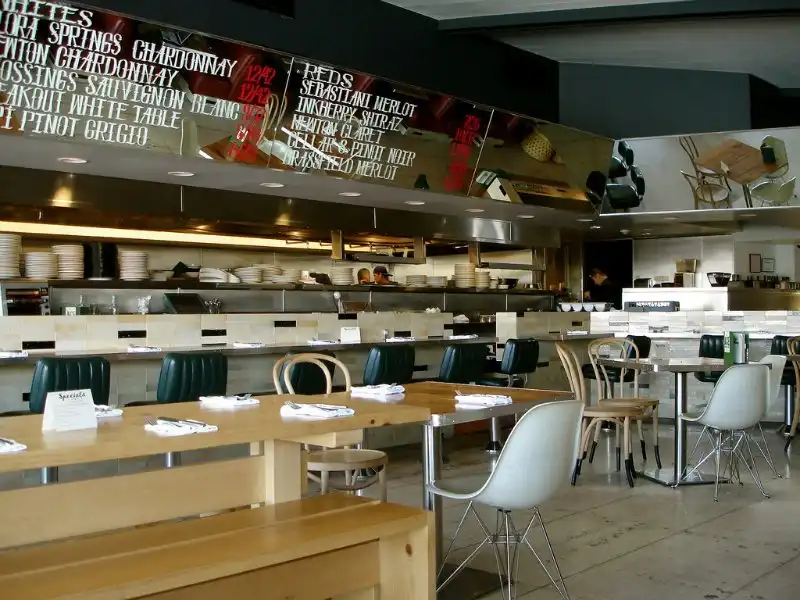 This article was originally featured on GoodLife Report. Reprinted with permission.
GoodLife Report
Whit Cook is the Founder/Publisher of GoodLife Report (GLR), a lifestyle website geared towards men and women who like unique products and experiences. GLR editors have written for prominent publications and web sites including Wine Spectator, Cigar Aficionado, Travel+Leisure, Conde Nast Traveler, Huffington Post, Men's Journal and Pursuitist.