Nantucket is believed to mean "far away island" in the language of the Wampanoag Native Americans and that is just what it is to most – a unique and beautiful vacation destination. While the island is, indeed, revered for it's breathtaking beach vistas and rich American history, Nantucket is also home to a number of notable eateries and bars. Rather recently, the culinary scene there has evolved to be a prominent piece of the package, with more restaurants focusing their energies on both local and tastebud-friendly endeavors. These days, vacationers may even find the scallops and cocktails they enjoy at a local venue to be just as memorable as a day out on the fishing boat with friends. With this in mind, here are our top choices for dining and drinking on the island:
Cru Oyster Bar
1 Straight Wharf
Nantucket, MA 02554
(508) 228-9278
Cru is the premier oyster bar on the island, offering casually elegant cuisine in a visually stunning waterfront setting on Nantucket harbor. Lunch items include crispy Calamari with Pickled Sweet & Hot Peppers & Harissa Aioli, fresh Nantucket Lobster Cocktail and Lobster Roll, Steamed Cape Cod Mussels, Soft Shell Crab Sliders and a wonderful Fried Chicken Sandwich. The dinner menu includes many of the same items plus some more robust fare, including Butter Poached Lobster, Grilled Atlantic Swordfish and Steak Frites. And of course, an assortment of east and west coast Oysters can be found on all three of their menus (brunch, lunch and dinner).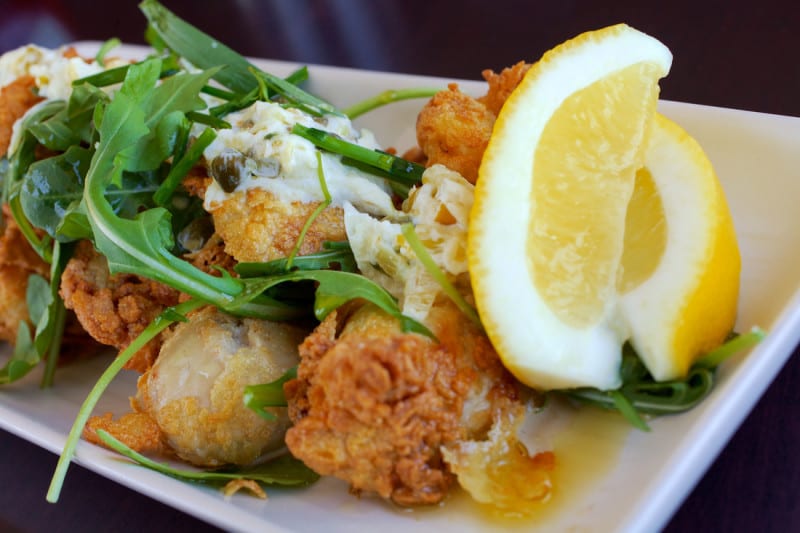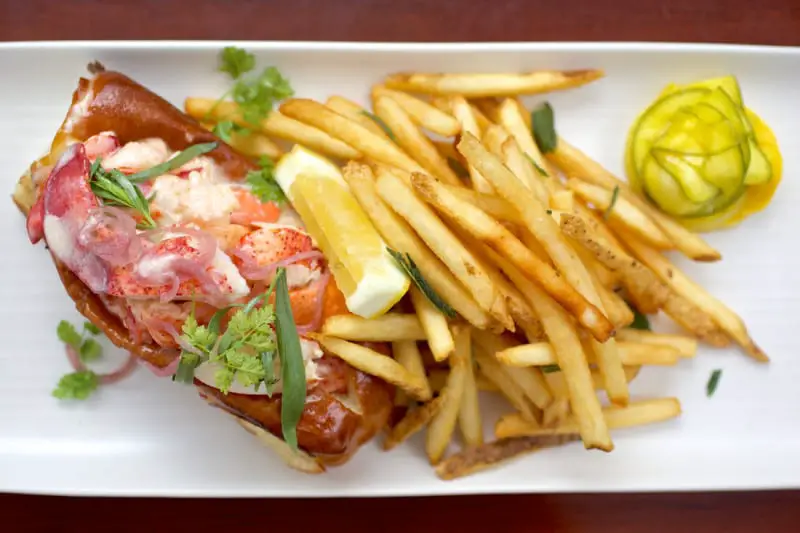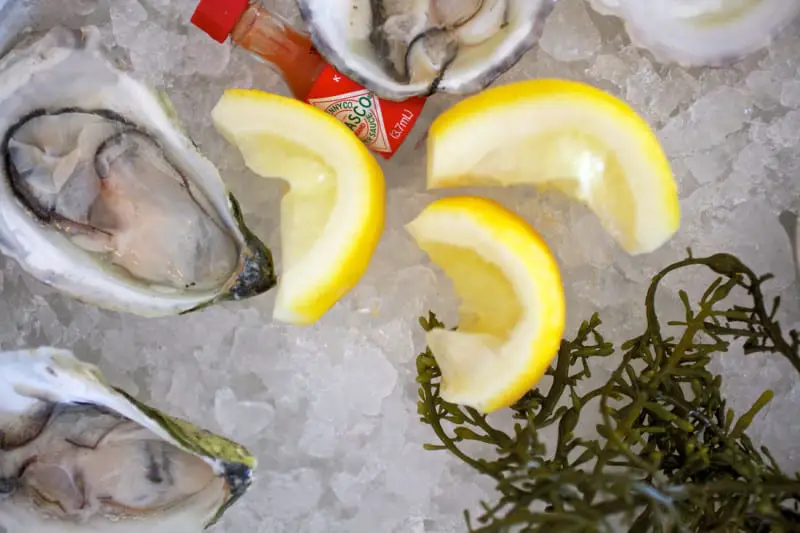 Straight Wharf
6 Harbor Square
Nantucket, MA 02554
(508) 228-4499
At sustainability award-winning Straight Wharf, chefs Gabriel Frasca and Amanda Lydon use Nantucket-grown produce and local New England seafood to create brilliant, seasonal entrees that are mouth-watering, healthy and green. Enjoy views of the harbor and the restaurant's own waterfront garden while enjoying local dayboat scallops with baby artichokes, fennel puree and green garlic salsa verde. The broiled Nantucket fluke with favas ramps asparagus, morels and sauce gribiche is also a savory creation.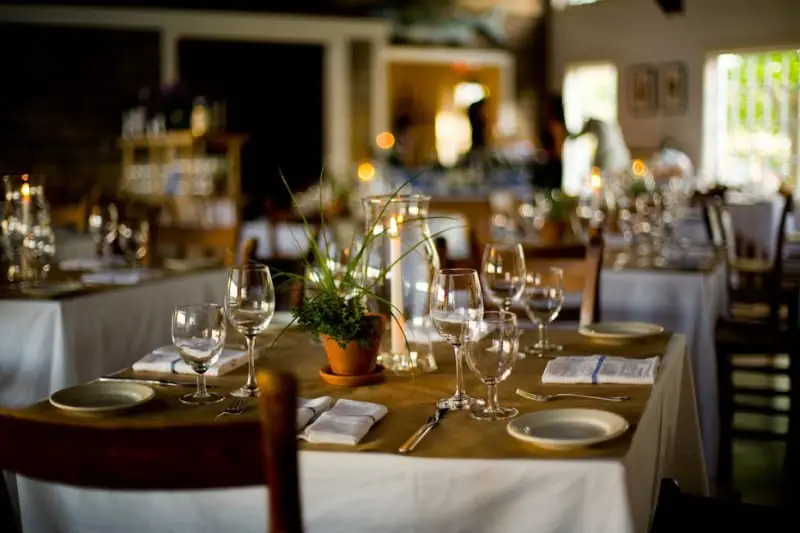 FRESH
5 Salem Street
Nantucket, MA 02554
(508) 825-2100
Before heading to the docks, stop by FRESH on Salem Street near the wharf to get lunch to-go. Friendly locals serve the best sandwiches on the island here. To indulge, go for a NYA Lobster Roll or meat-packed Carnivore. Or, go healthy with a Tree Hugger – a heaping compilation of fresh vegetables like cucumber, roasted peppers and carrots with hummus on multi-grain bread. FRESH also serves beer and wine, so grab a pack of Whale's Tail Pale Ale to go with those deli delights.
Lobster Trap
23 Washington Street
Nantucket, MA 02554
(508) 228-4200
Just down the road from FRESH, Lobster Trap is one of the best casual dining spots on the island, as well as one of the top bars. For dinner, come in the early evening and customize your lobster entrée in ¼ lb. increments. At night, enjoy an Elbow Bender, the Lobster Trap's signature drink, while rubbing elbows with visitors and locals, alike, at the outdoor and indoor bar areas. If the rum and fruit juices of multiple Elbow Benders get to be too much, switch to tonic/soda with Triple 8 – Nantucket's own vodka, distilled on Bartlett Farm Road.
Slip 14
14 Old South Wharf
Nantucket, MA 02554
(508) 228-2033
Slip 14 is the place to enjoy specialty cocktails following the annual Figawi race over Memorial Day weekend. Enjoy Slip 14 signature drinks like the South Wharf Bloody Mary or Life's a Peach! – made with Bacardi Peach Red and Nantucket Nectar's Iced Tea, or their famous Dark n' Stormy served in a glass jar. Slip 14 is also an excellent casual restaurant for lunch or dinner during any season. Stand-out beginners include the Tuckernuck lobster cake and mouth-watering artichoke and crab dip. The best entrees are the seared day boat scallops and the Berkshire pork chop Milanese.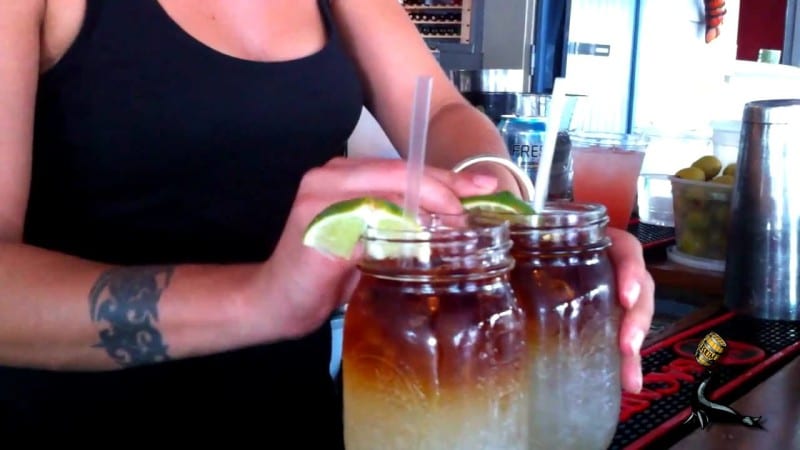 Millie's
326 Madaket Road
Nantucket, MA 02554
(508) 228-8435
On the far east side of the island, Millie's is a little piece of Nantucket history. The restaurant is named in memory of "Madaket Millie" Jewett, a friendly Nantucket resident who was dedicated to taking care of Nantucket's beaches and natural environment and often patrolled the coastline for shipwrecks. Millie's serves up six forms of New Orleans-inspired fish tacos, including tilapia, striped bass, tuna, salmon, scallops and shrimp. Millie's is also well known for a curious cocktail, the Madaket Mystery. The ingredients to this punch concoction remain undisclosed.
This article was originally featured on GoodLife Report. Reprinted with permission.
GoodLife Report
Whit Cook is the Founder/Publisher of GoodLife Report (GLR), a lifestyle website geared towards men and women who like unique products and experiences. GLR editors have written for prominent publications and web sites including Wine Spectator, Cigar Aficionado, Travel+Leisure, Conde Nast Traveler, Huffington Post, Men's Journal and Pursuitist.