Travel Tuesday is weekly column featuring the leading travel journalists, celebrities, and influencers who love to travel and explore the world. Created and developed by Christopher Parr, an award-winning travel journalist and the Editor-in-Chef of Pursuitist. Discover travel hacks from the insiders, and the best hotel, spa and restaurants recommendations in the world.
Ana O'Reilly is a 30-something globetrotter who finds her peace and quiet on a long-haul business class flight to somewhere warm. An avid traveller, Ana is also a good daughter, religiously following her mother's motto: 'If you leave home, it has to be better', or 'I love camping, in 5 star hotels'. A city girl at heart, she moved to the quiet English countryside for love, and lives her travel dreams through her award-winning alter-ego and travel blog Mrs. O Around the World. If you have a thing for all things luxury, namely travel, the first port of call would be her blog, Mrs. O Around the World. You can also, of course, find her on Facebook, Twitter and Instagram. Plenty of Mrs. O to go around!
Take off with Travel Tuesday and Ana O'Reilly now….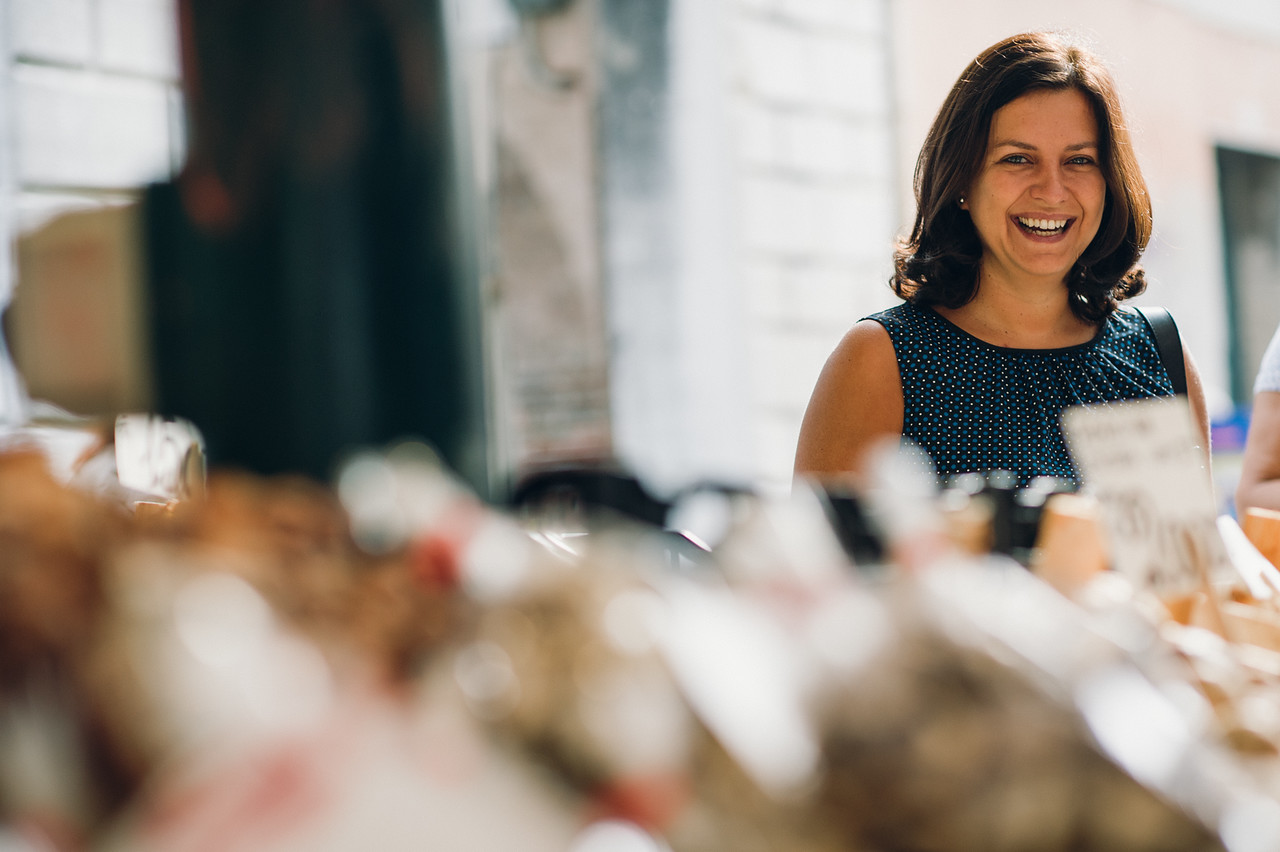 Christopher: What's the secret origin of Ana O'Reilly? How did you become Mrs. O?
Ana: In all honesty, it was a complete accident! I have been travelling my whole life for both work and pleasure and in 2011, as I was finishing my MBA, I decided to explore social media further as a marketing professional. I actually went to New York and attended one of the first academically certified and recognised social media strategy courses at NYU and I had to create a twitter account – Mrs. O was born there and then. The blog came a few months later (in November 2011) because I was being constantly asked (and offering) for advice on where to go in specific places. Sharing a URL was easier than emailing people all the time. And the rest, as they say, is history.
Christopher: What are you based? How does this location, and home, fit with your travel lifestyle?
Ana: I am based just outside Henley on Thames, in the British countryside. I am originally from Lisbon, Portugal and never thought I would become a country side girl. That said, we are less than 45 minutes away from London, where most of my consulting clients are based (and where you will find me 2 to 3 days a week when I am not travelling).
I am in one of the world's best connected area – very few places in the world beat London. And I love that in under 3 hours I can be back in Portugal, if I ever feel homesick.
Christopher: What's your favorite airport and favorite airline? Why?
Ana: My home airport is London Heathrow and I am absolutely convinced it is the best airport in the world. I fly mostly with British Airways, so Terminal 5 (and sometimes terminal 3) is my home away from home. I love how clean the terminal is (people think I am joking when I mention that the restrooms smell lovely – because every time I land somewhere… it isn't the case). I appreciate small touches like the free luggage trolleys and I benefit from access to The British Airways First Wing, which bypasses first track security. All these little things add up and it makes for a great travel experience. And the shopping is actually excellent.
Being based very close to London Heathrow, my airline of choice is a bit conditioned – BA has had some 'interesting times' in the last 5 years and devalued their business and first class experience and as a result, I started flying with other airlines a bit more (why wouldn't I?). But I still qualify as OneWorld Emerald every year (which is called a simple BA Gold, as opposed to American Airlines swanky 'Executive Platinum'. There have been a few changes recently and we are all looking forward to the new long haul business class seats and hoping that Taittinger returns as BA's champagne of choice.
Christopher: Please share your three favorite luxury brands.
Ana: I love things that last – so I would go with Bottega Veneta, Chanel and Tiffany. They are not exactly on the same wavelength, but there is a time and a place for everything.
Christopher:. What's your must-have travel gadget?
Ana: Besides the phone (iPhone XS Max) and all the cables I dread, I am very happy with my Amazon Fire 10 HD – I changed from an iPad and I love how great it is to store films and TV shows (having an SD card is a lifesaver). And at $100, if I lose it, the world does not end.
Christopher: Name the first thing you do when you enter a hotel room.
Ana: I do a room tour and take photos and/or video. NO ONE gets to seat on the bed before that is done. This goes whether I am on a work project or just a private stay. You will never be able to get the same photos again.
Christopher: If you could jump on a plane tomorrow, and go anywhere in the world, what would be your destination?
Ana: I am due a return to the Maldives- we have been very fortunate and have been more than a handful of times but health restrictions prevented us from travelling there in the last 18 months, so I think it is time.
Christopher: Where's one place you want to travel to that you haven't yet?
Ana: Oman – we have been discovering the Middle East and I think that is next on the list. I am a big fan of Abu Dhabi (I love it for being the opposite of Dubai) and we have recently discovered 2 new Emirates which kind of wowed us.
Christopher: What are three favorite restaurants that you love to recommend?
Ana: In London, I would recommend Benares for a new take on Indian fine dining. in Paris, I recommend Chez Andre – for being the little neighbourhood bistro where there aren't many foreigners. It has a cracking location and never disappoints. In Spain, the iberian ham brand Cinco Jotas as opened a select number of outposts showcasing this work of art at its best – many people have heard about 'jamon iberico' and know little about it, so definitely worth a visit.
Christopher: Where have you had your favorite cocktail? What was it?
Ana: I am very partial do a very dirty gin martini – and it is something I tend to enjoy in the USA, rather than in Europe. I had quite a spectacular one at the Four Seasons Surfside bar, Le Sirenuse near Miami Beach and loved it.
Christopher: Share your three favorite urban destinations. What's your recommended city-centric luxury hotels?
Ana: I have a very soft spot for Los Angeles and we always stay at the Four Seasons there. There is something about the hotel! I am also very fond of Madrid and we stay at Villamagna, which is a classic (with a beautiful facelift). Finally, Valverde is most gorgeous boutique hotel in Lisbon, where we stay a few times a year.
Christopher: On the flipside, please share your three favorite secluded resorts.
Ana: Every year (except for 2018) for the last 6, we make our annual pilgrimage to Finca Cortesin in the South of Spain – it is just divine. I am also a big fan of Belmond, and have recently stayed at the Mallorca and Santa Barbara properties, which I cannot recommend enough.
Christopher: What are your three favorite hotel spas in the world?
Ana: I have had the privilege of visiting The Golden Door in California, which offers much more than a 'spa experience', as it redefines self care and wellbeing. I have also spent a week at Park Igls in Austria doing the opposite – an incredible detox with a spa element, which I will be able to share later on. Lastly, Almar Jesolo in Lido di Jesolo, 40 minutes from Venice was an incredible surprise – the spa and the setting were truly unique and one of the few places which mastered 'the whole package'.
Christopher: Finish this phrase, "Traveling to me is…"
Ana: …a way to find out more about myself and others. I love the food element of it – and one thing I always recommend is to visit a supermarket when you travel. It really varies wildly from country to country and tells you a lot about the place.
Christopher: What's your secret for jetlag?
Ana: I have nothing – I am back from California and things have not been easy. I would think it would get better with time, but it isn't. I will take everyone's advice.
Christopher: What's the worst hotel or resort you've visited?
Ana: I did not understand what the fuss was all about Cabo in Mexico, and I still do not get Dubai. I really don't know why people think it is the perfect place to go on holiday…
Christopher: Where are you traveling next?
Ana: I am off to Austria for a bit of skiing and then will be chasing some sun in March.
Ana O'Reilly, please prepare for landing on Travel Tuesday. Thank you for traveling with Pursuitist and sharing your amazing travel tips and recommendations! Join us every week on Travel Tuesday and discover the best luxury travel destinations and suggestions from the leaders in travel.
Follow Ana O'Reilly, AKA Mrs. O Around the World, on her blog and social media channels:
https://mrsoaroundtheworld.com
https://www.facebook.com/mrsoaroundworld
https://www.twitter.com/mrsoaroundworld
https://www.instagram.com/mrsoaroundworld
Christopher Parr
Christopher Parr, is the Editor and Chief Content Creator for Pursuitist, and a contributing writer to USA Today, Business Insider — and the on-air host of Travel Tuesday on Live at 4 CBS. He is an award-winning luxury marketing veteran, writer, a frequent speaker at luxury and interactive marketing conferences and a pioneer in web publishing. Named a "Top 10 Luxury Travel Blogger" by USA Today, Parr has also been selected as the official winner in Luxury Lifestyle Awards' 2023 list of the "Top 50 Best Luxury Influencers and Bloggers in the World."